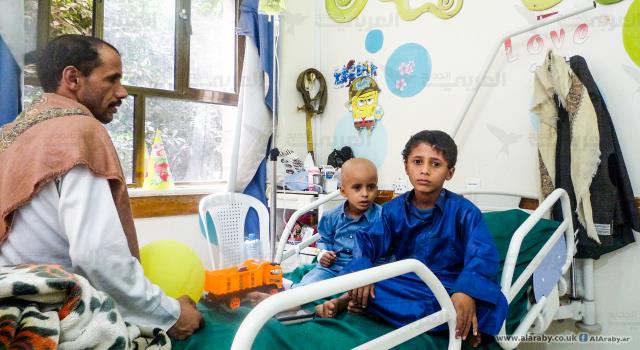 National Oncology Center Threatened to be Closed, Head of the Center Warns in Advance
Yamanyoon
Dr. Abdullah Thawabah, head of the National Oncology Center, said that the radiation section will be closed if National organizations do not intervene. "The Yemeni patient is deprived of radiation therapy for cancer because of the siege imposed by the US-Saudi aggression," he added.
He explained that the Radioactive Iodine is simple, inexpensive material and is used in the treating of the patients and "today this substance is banned from entering Yemen because of the siege." He pointed out that chemotherapy for cancer is no longer possible in Yemen because of the closure of Sana'a Int. Airport.
The head of the Oncology Center pointed out that the surgical option in the treatment of cancer patients is partly available because some of these cases need to be treated abroad, stressing that "Yemeni patients are suffering and we're suffering from the Saudi aggression and the neglection of the international community regarding this problem." He said that "we treat all patients according to the possibilities in the treatment plan and today most of these possibilities do not exist."
The head of the National Oncology Center called on the international community to shoulder its responsibilities in opening Sana'a airport and providing services to cancer patients.