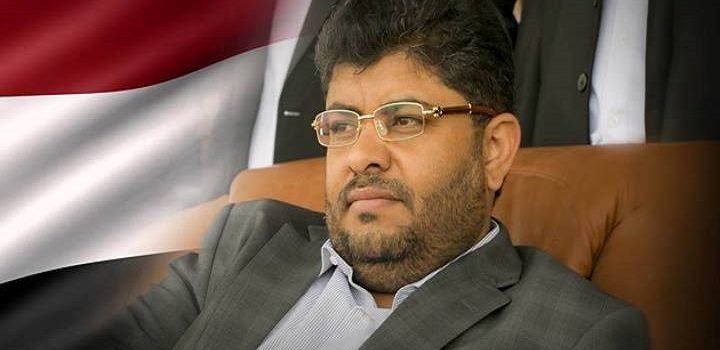 Supreme Political Council Member Calls for Lifting Siege on Ports, Relieve Suffering of the Yemeni People
Yamanyoon
Member of the Supreme Political Council, Mohamad Ali Al-Houthi, called for lifting the siege imposed on the Yemeni ports by the countries involved in the aggression against Yemen.
He pointed out that the mission of the United Nations and the mechanism used to process the ships are not designed to alleviate the suffering of Yemenis.
"Keeping the blockade of ports is a crime and it is the responsibility of the United Nations to alleviate the suffering of the Yemen People and to implement the Swedish agreement," Houthi said in a tweet on Monday evening.
He added that it was surprising that the dialogue on the addition of a verification mechanism at the ports would continue with the verification mechanism remaining in Djibouti.
"The verification mechanism in Djibouti is questioning of the feasibility of the United Nations presence in the port and a burden on the merchant and the consumer," he explained.