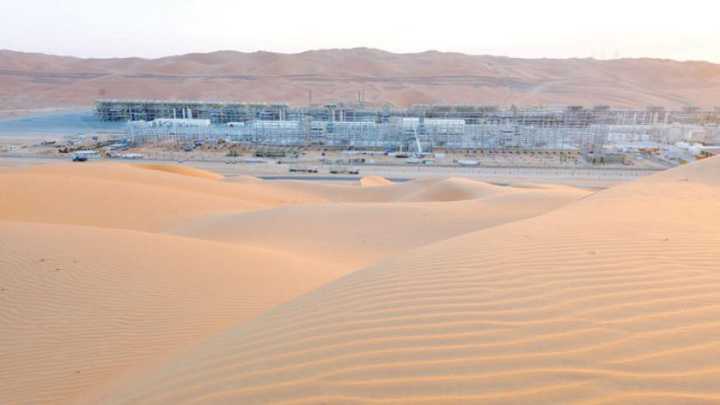 Saudi Aramco Acknowledges Damage at Shaybah Oil Field Following First Operation of Balanced Deterrence
Yamanyoon
Saudi Aramco acknowledged on Saturday that the Shaybah oil field endured some damage following the Yemeni first operation of Balanced Deterrence.
"Saudi Aramco's response team controlled a limited fire this morning at the Shaybah NGL facility," a statement released by the oil giant's website read. The Saudi energy minister Khalid Al-Falih has confirmed that a drone strike hit the Shaybah natural gas liquefaction facility.
In a statement condemning the attack, Falih said there had been "no injuries" and that the fire had been put out after several drones were used to target the plant.
Earlier, Yemeni Armed Forces spokesman stated that Air Forces launched the largest offensive in the Saudi depth since the beginning of the aggression on Yemen. Brigadier Saree said that ten drones targeted Aramco's Shaybah Oil field and refinery in eastern Saudi Arabia. He gave named the operation as "The first Stage of Balanced Deterrence," stressing that it has the largest strategic oil reserve in the Kingdom, accommodate more than 1 billion barrels.
He stressed that the bank of the targets has grown and the coming attacks will be more painful. Adding that the First Operation of Balanced Deterrence comes as part of a legitimate deterrence against the aggression's crimes and siege.
Armed Forces Spokesman said that Yemeni Armed Forces salute honorable and free people who contributed to the operation of Shaybah Oil Field, renewing calls for all companies and civilians to stay away from all vital sites and targets in the Kingdom because they are legitimate targets and can be hit at any time.