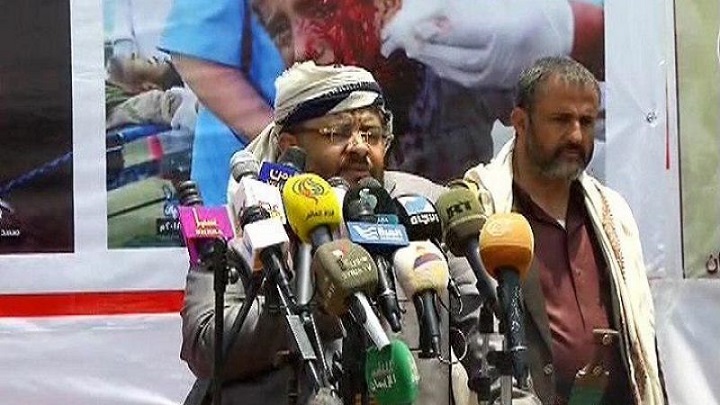 17 Countries of Saudi-Led Coalition Defeated in Yemen: Houthi
Yamanyoon
The Member of the Supreme Political Council Mohammed Ali Al-Houthi, on Monday, said that the 17 countries of the US-Saudi-led coalition participating in the war against Yemen are divided and faded and there are only one or two countries left within the coalition that is led by the Saudi regime.
Al-Houthi said during a speech during today's rallies in the capital Sanaa: The Yemeni people stood in the face of the tyranny of aggression and terrorism and here we stand lofty facing the countries that are attacking us.
"The 17 countries that stood up against our people began to divide, and only one or two countries remain and we will defeat them.
The member of the Political Council thanked the Army and Popular Committees on all frontlines who have fought since the first day without retreat and withstood the aggression planes, adding that we are today in front of a global tyranny that wanted to colonize Yemen and subjugate the people of Yemen.