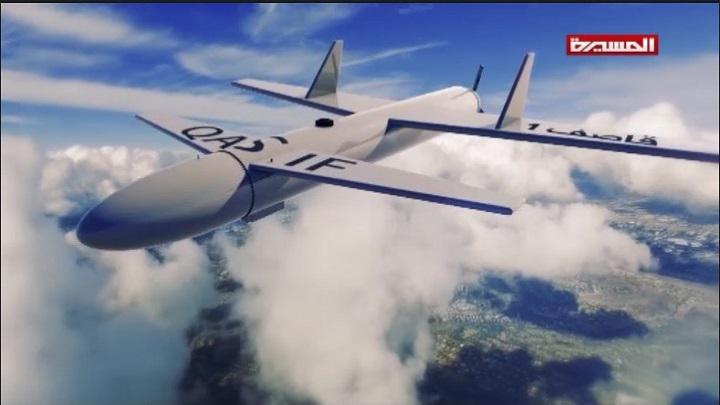 Two Offensive Yemeni Operations on Abha Airport and King Khalid Airbase
Yamanyoon
The Armed Forces spokesman Brigadier-General Yahya Saree said on Sunday that the air force carried out attacks with a number of Qasef 2K drones towards Abha International Airport and King Khalid Air Base in Asir.
Brigadier Saree said that the operation on the Abha International Airport targeted the control tower and caused disruption of air navigation at the airport.
Brigadier Saree said the air force resumed its attacks this morning by bombing the control tower at King Khalid Air Base in Khamis Mushait in Asir.
Saree confirmed that the air attacks were carried out with a number of 2k offensive drones and they targeted their objectives accurately.
He pointed out that the air force's operations come within the framework of the response to the crimes of Saudi-American aggression against the Yemeni people and the Saudi aggressive airstrikes, which amounted to 17 airstrikes during the past hours.
Brigadier General Saree reiterated to the Saudi regime that military operations continue as long as it continues its aggression and siege.