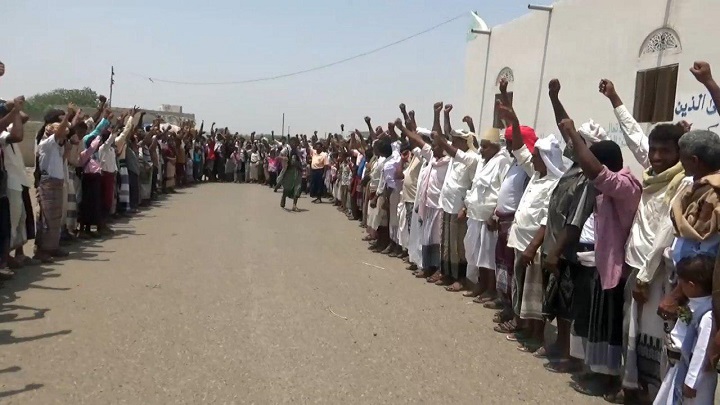 People of Al-Tuhita Denounce US-Saudi Aggression for Burning a Citizen Alive in Hodeidah
Yamanyoon
The people of al-Tuhita condemned the crime of US-Saudi mercenaries against Mohammed Omar Al-Janani, who was burned alive in front of the full view of the residents and residents. The residents of Al-Mughras rallied in a popular stand declaring their condemnation of the crime and denouncing in the strongest terms the practices of US-Saudi mercenaries.
At the protest, participants asserted that mercenaries of aggression do not hesitate to commit the most heinous crimes and practices of violations against the citizens of al-Tuhita.
The participants expressed their suffering from the continued bombing targeting their populated neighborhoods. It has claimed the lives of dozens and injured many of them, they called for a stop to these crimes and demanded the prosecution and punishment to those mercenaries who commit them for the benefit of invaders and occupiers.