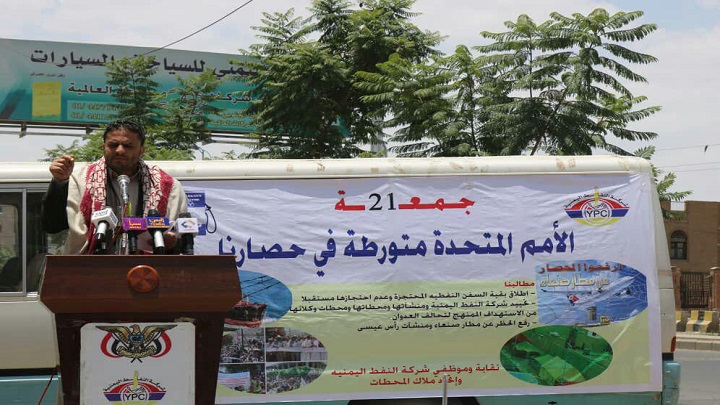 YPC: The United Nations Is Participating in Siege Against Yemen
Yamanyoon
Employees of Yemen Petroleum Company (YPC) on Friday continued their sit-in for the 127th day in a row in front of the United Nations Office in the capital Sana'a confirming that the United Nations is involved in the siege of Yemen.
YPC's spokesman Ameen al-Shabati confirmed that the United Nations is implicated in the siege of the Yemeni people by turning a blind eye to the continued abusive practices of the coalition of aggression by seizing oil vessels and obstructing their arrival at Hodeidah port.
 Al-Shabati explained that the continued detention of oil ships causes Yemen and citizens to a humanitarian catastrophe, holding the United Nations responsible for the disaster caused by its silence.