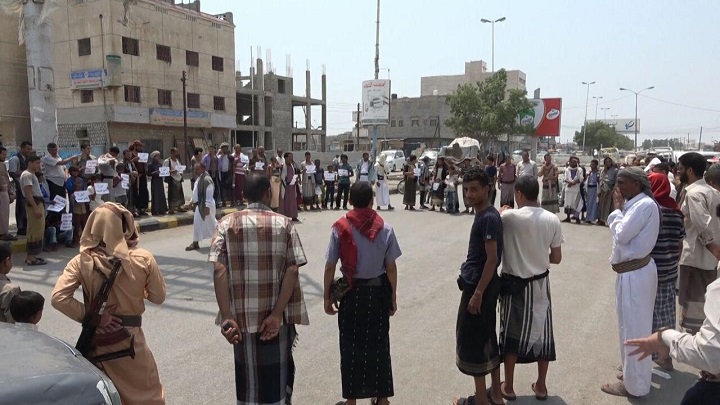 Several Protests in Hodeidah to Condemn Siege Against Al-Durayhimi
Yamanyoon
In a number of districts in the western province of Hodeidah province, following yesterday's Friday prayers, demonstrations were held condemning the siege against the city of al-Durayhimi, entitled "The passage of a year and the forces of the Saudi-UAE aggression is killing the people of al-Durayhimi city with siege and bombardment."
Participants in the protests held the U.S. and its tools and mercenaries, and all those who participated and colluded with it from the international bodies have lost mortality and humanity, stressing that such crimes will not be forgiven.
They called on all the free and honorable people of Yemen to bear more steadfastness and to provide the fronts with money and men until the victory comes against the US-UK- backed Saudi-led aggression
The people of Hodeidah stressed that the lifting of the siege on the city of al-Durayhimi is the responsibility of all people of Yemen and that it is time for a popular movement to lift the siege imposed on the unarmed citizens in the city of al-Durayhimi for more than 300 days.
Participants in the protest blessed missile and drone attacks carried out by the Yemeni army and popular committees on the airports of the Saudi regime, as well as the successive victories of the Yemeni soldiers on all fronts, which covered the noses of enemies with dust.