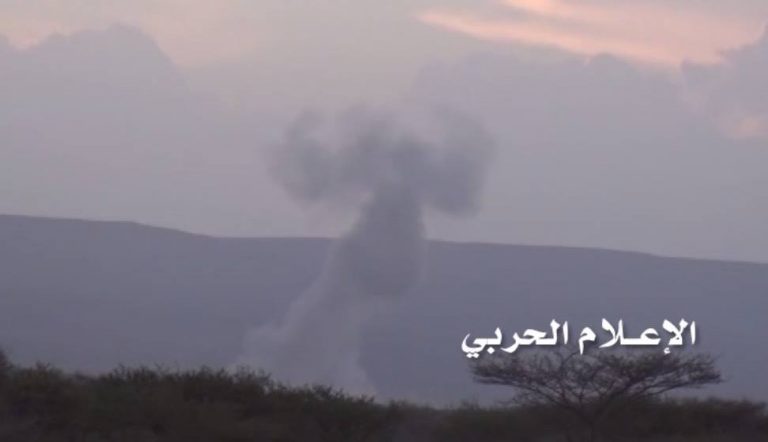 About 45 Killed and Wounded Saudi Mercenaries in Jawf
Jawf | October 20 | Yamanyoon
About 15 Saudi mercenaries have been killed and 30 others wounded today Thursday in a failed attempt to progress in Jawf province.
The Yemeni army and popular committees repelled an attempt to advance by Saudi mercenaries towards Al Masloub district in Jawf, military source reports.
In the same context, a large number of Saudi mercenaries were killed two days ago when Katyusha missiles launched by the Yemeni missile force targeted their groupings east of Al Hazm disrict, Jawf. Ambulances were seen rushing to the scene.
Moreover, the US-backed Saudi coalition fighter jets supported the mercenaries by air raids in AL Masloub district and in the outskirts of Al Qhayl district.