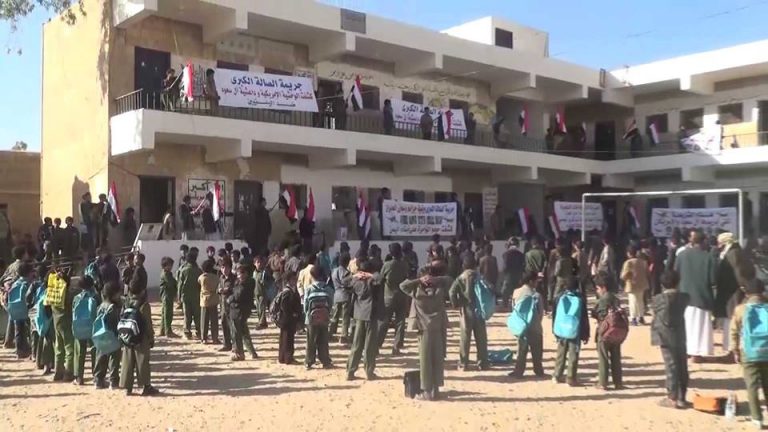 Saada Students Protest Al Kobra Massacre Committed in Yemeni Capital
Saada / October 24 / Yamanyoon
Al Wahda school in the province of Saada held two events today Monday carried out by students, teachers and a number of parents condemning Al Kobra hall massacre, which was committed by the US-backed Saudi coalition by targeting a funeral procession, as well as all the other war crimes committed by the coalition. They also protested to show solidarity with the Central Bank of Yemen.
Students denounced the massacre against mourners in Al Kobra hall, stressing that the resistant Yemenis will respond by all means, local source reports.
Protesters also emphasized that no matter how humanitarian organizations and the international community act with betrayal and complicity towards the Yemeni people, they will not surrender and will take revenge for the lost lives.
At the same time, a donation campaign for the Central Bank of Yemen has been launched and participants confirmed their support as the coalition tries to subjugate the people of Yemen.