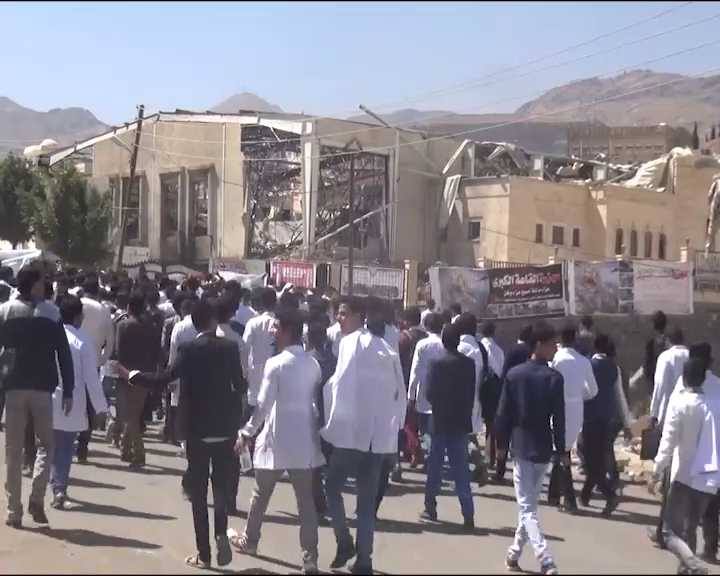 Medicine College Protests Al Kobra Massacre in Yemeni Capital
Sana'a / October 26 / Yamanyoon
Professors and students of the Faculty of Medicine at the University of Sana'a demanded, today Wednesday, the international community, humanitarian organizations and doctors of the world to quickly save the lives of thousands of Yemenis facing death under US-backed Saudi raids and the imposed siege on Yemen.
This took place during the protest in front of Al Kobra hall in the Yemeni capital of Sana'a, where they denounced the massacre committed by the US-backed Saudi coalition against hundreds of Yemenis by targeting a funeral procession in Al Kobra hall.
During the protest called for by the university student forum, participants stressed in a statement the need to expedite the trial of the US-backed Saudi coalition that targets Yemeni civilians. They also confirm their willingness to supplement fronts with emergency aid and the intensification of medical supplies and essential services needed by the fighters in battlefields.