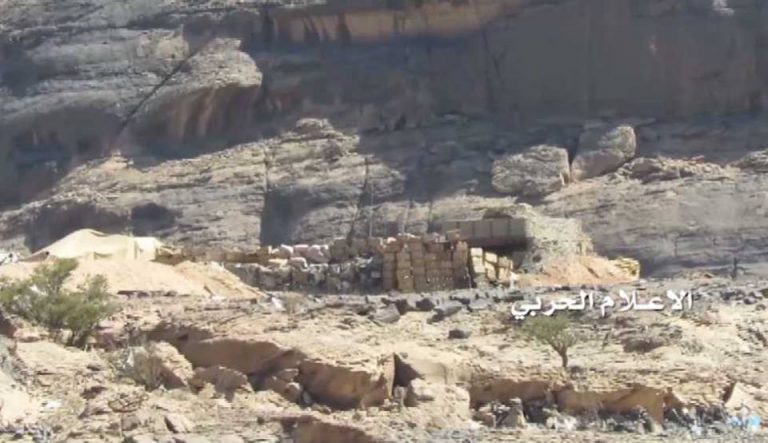 New Scenes of Targeting Saudi Site in Najran
Najran / October 26 / Yamanyoon
The Yemeni military media distributed news scenes of the artillery force targeting Al Ash Saudi military site east of Aleeb, Najran.
Scenes show the operation of waging five shells on the Saudi site and hitting their target with high accuracy. The scenes also displayed Saudi mercenaries during the moment the shell pounded the site and dispersed shrapnel at the site.
In addition, scenes also included the destruction of the site's surveillance and the site itself caused by Yemeni artillery shells.