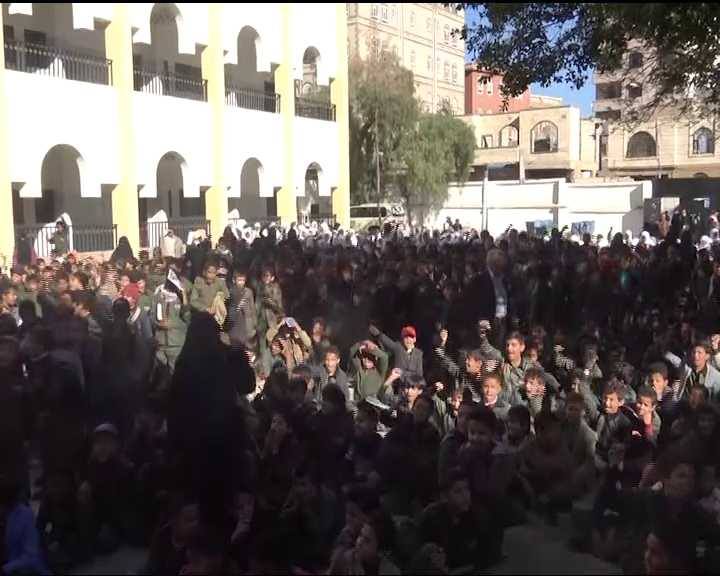 Yemeni Students Protest and Condemn Al Kobra Massacre
Sana'a / October 31 / Yamanyoon
Students of Adban school in Al Wihda district as well as the students of Jhana district in the capital Sana'a protested today Monday condemning the war crimes committed by the US-backed Saudi coalition against the Yemeni people.
The angry students expressed their deep indignation of the repeated massacres perpetrated by the coalition against Yemeni civilians, most notably the massacres of Al Kobra hall, where a funeral procession was targeted and the massacre of the central prison in Zaidia district, Hodeida province.
Moreover, they denounced the international silence of human rights organizations and the United Nations and their lack of action to prevent any more US-backed Saudi war crimes.
The Yemeni students stressed their steadfastness facing the aggression, and they also affirmed that the blood of innocent citizens will not be time-barred, calling on all the liberals and tribes of Yemen to join the battlefield and avenge for the killed and wounded.