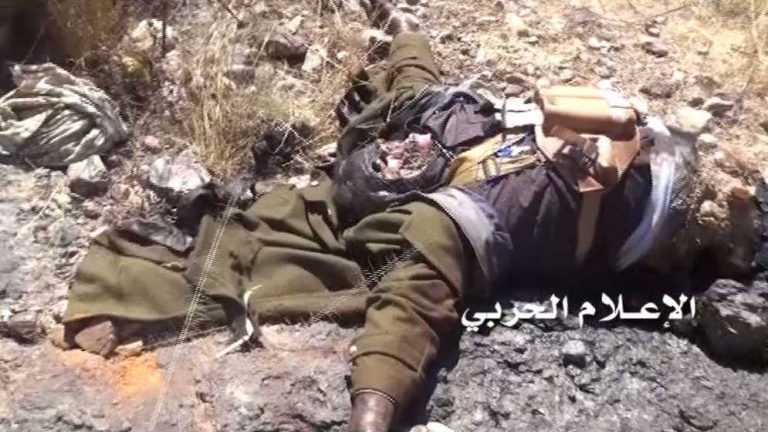 Yemeni Military Media Distributes Scenes of Defeated Saudi Mercenaries
Taiz / November 1 / Yamanyoon
The Yemeni military media distributed today Tuesday new scenes of defeated Saudi mercenaries in Salu district, Taiz province.
Scenes show killed Saudi mercenaries after clashes ending with the Saudi defeat and the Yemeni army and popular committees taking control of new military sites in Al Said region and Al Hasab village.
Although the Saudi mercenaries depend on the air coverage provided by the fighter jets of the US-backed Saudi coalition, they have been losing several military sites that are now under the control of Yemeni forces.