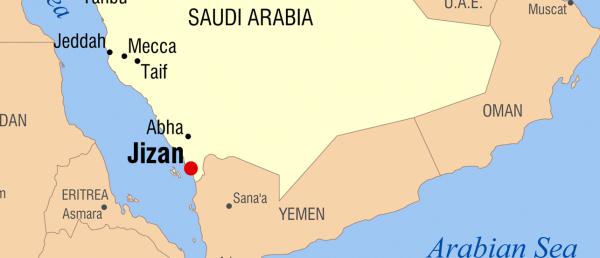 The Explosion of a Saudi Weapon Store in Jizan
Jizan | November 6 | Yamanyoon
The artillery of the Yemeni army and popular committees targeted today Saturday Saudi soldier groupings in Shab Al Theeb military site east of Al Tawal, Jizan.
Yemeni shells successfully targeted gatherings of Saudi soldiers in Shab Al Theeb site in Tawal, resulting in the explosion of a Saudi weapon store, military source confirms.
The Yemeni missile and artillery forces also targeted yesterday sites and groupings of Saudi soldiers and a passports building in Al Tawal, achieving direct hits.