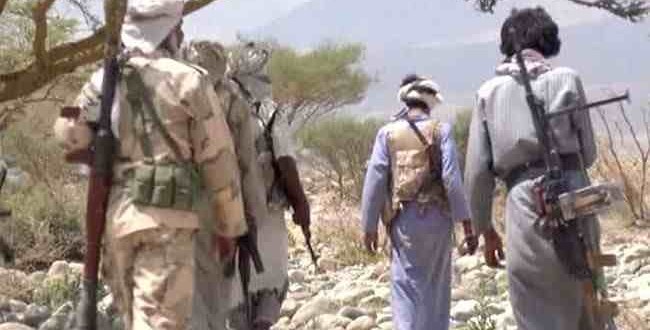 Beyond the border | November 7 | Yamanyoon
The Yemeni military operations continue progressing beyond the Yemeni-Saudi border, where the artillery force targeted the Saudi military site of Jahfan in Jizan with a number of shells.
Violent explosions were heard in the weapon store of Jahfan site, Jizan, military source confirms.
In the same context, Yemeni shells were also aimed at gatherings of Saudi soldiers in Bawaba Mawsim as well as Saudi Al Qanbour site.
Moreover, Al Dhukan, Qaim Zabed and Al Kawba Al Janubia sites have been targeted by the artillery force. Al Tawal's customs have also been bombarded, leading to a number of deaths in Saudi ranks.
In Najran, the artillery of the Yemeni army and popular committees waged shells on groupings of Saudi soldiers behind Al Shabakah and Al Makrouq sites. On the other hand, the missile force launched Katyusha missiles targeting Saudi Fawaz site. As a response, fighter jets of the US-backed Saudi coalition dropped international forbidden cluster bombs on the sites of Shabakah and Al Makrouq.
Earlier today, Al Ash Saudi military site has been targeted using several mortar shells.
In Assir, the Yemeni army and popular committees exploded Majazah Saudi site.