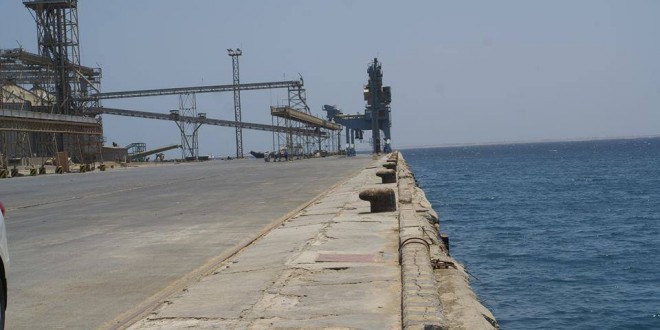 Acting Transport Minister Denies Detention of Any Ships at the Port of Hodeidah
Hodeidah | November 9 | Yamanyoon
The Acting Transport Minister, Abdullah Al-Ansi, denied today Wednesday the recent news spread by the media stating that ships have been detained in Al Khadis region in Hodeidah port.
Al Ansi stressed, during the inspection of the main center for ports of the Red Sea in Hodeidah port, that there are no ships held by the port authorities in Al Khadis region.
He confirmed that such information is baseless and added to the list of lies and fraud of the US-backed Saudi coalition in attempt to fool the international community.
In addition, he called upon the international community to neutrally deal with these false accusations and to work and put an end to the oppression of the Yemeni people, instead of listening to the coalition's mislead accusations.
During his inspection of the port and its mechanism of reception and departure of ships, he affirmed that the mechanism is quite the same and normal and the authority of the port is fully committed to its duties as well as the owners of commercial ships.