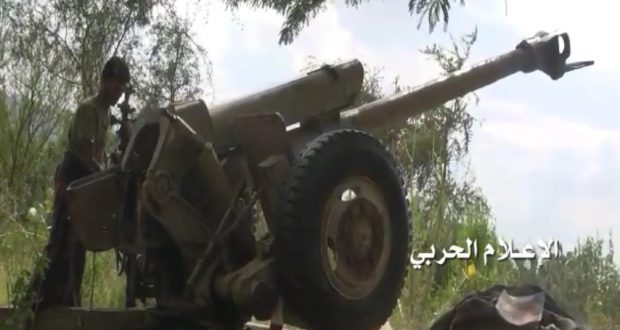 Yemeni Shells Target Saudi Soldiers in Najran
Najran | November 9 | Yamanyoon
The artillery of the Yemeni army and popular committees pounded today Wednesday groupings of Saudi soldiers and their military vehicles in Nahouqah site with a number of shells. At the same time, US-backed Saudi fighter jets waged two raids on Makrouq site located in Najran.
Earlier today, Yemeni forces successfully demolished a Saudi military vehicle and burned a weapon store in Al Ash site, Najran.
On the other hand, the Yemeni missile force launched several Katyusha missiles yesterday Tuesday aiming at Saudi Saqam site in Najran. In addition, Yemeni shells pounded the surveillance of Sudaiss and Al Ash sites in Najran, achieving direct hits.