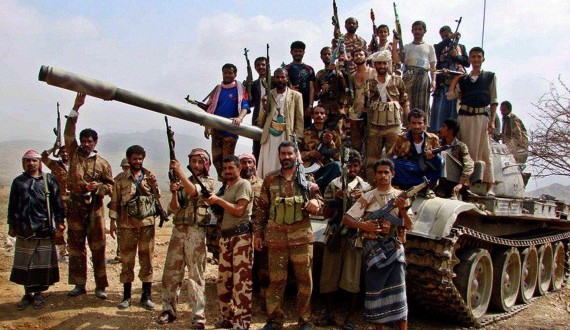 Biggest Yemeni Military Operation in the Saudi Depth
Jizan / November 10 / Yamanyoon
The Yemeni army and popular committees achieved successful military operations in Jizan, responding to the war crimes committed by the US-backed Saudi coalition against Yemeni civilians.
Yemeni forces declared their full control over the Saudi villages of Al Sharqia, Qalal Al Qarn, a nearby village, Kariss village and another village close to Kariss in Jizan, military source confirms.
A road linking Qaim Zabid and Al Abadia with Al Kawba's main road is also now under Yemeni control, source reports.
Saudi ranks have been inflicted with heavy losses, where 6 Bradley vehicles, two Abrams, two military vehicles have been destroyed as well as two others damaged during a military operation at the main road of Kawba. In addition, dozens of Saudi soldiers have been killed and others injured.
This is considered to be one of the largest military operations in the Saudi depth, Jizan, and other Saudi cities in response to the suffocating siege on Yemenis.