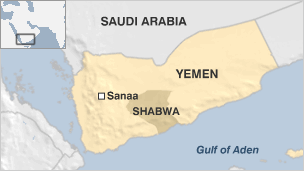 Saudi Mercenary Killed in a Sniping Operation in Shabwa
Shabwa / November 14 / Yamanyoon
A Saudi mercenary has been killed today Monday in the governorate of Shabwa by a military operation carried out by units of the Yemeni snipe forces.
One of the Saudi mercenaries has been reported to be killed in Assyaln district by the sniping units of the Yemeni army and popular committees, military source confirms.
In the same context, Yemeni forces successfully demolished several military vehicles yesterday in another repelled Saudi attempt to advance in Assylan, Shabwa.