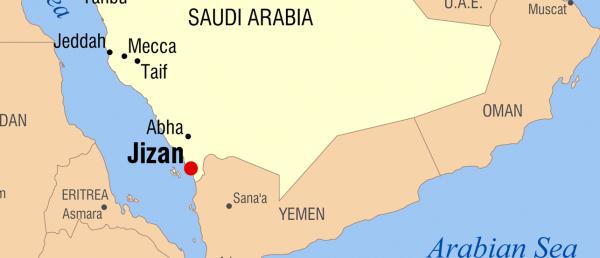 Yemeni Shells Target Emplacements and Gatherings of Saudi Soldiers
Jizan | November 14 | Yamanyoon
The artillery of the Yemeni army and popular committees waged a number of shells today Monday aiming at the emplacements of Saudi soldiers in Al Fareedah site, Jizan.
Yemeni shells also targeted gatherings of Saudi soldiers in Muthalth Al Rukbah, Jizan.
The Yemeni artillery force successfully targeted the emplacements and groupings of Saudi soldiers, military source confirms.
Earlier today, Saudi military site of Malhama has been targeted by mortar shells, in addition to Saudi soldier groupings west of Bahtit site, Jizan.