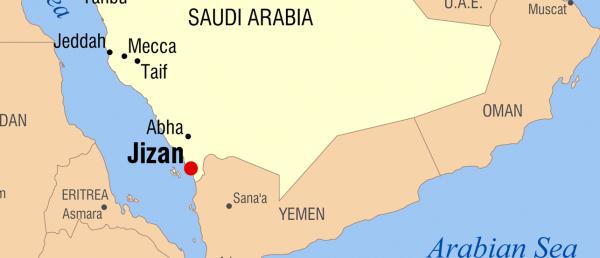 About 45 Saudi American Rockets Target Villages in Jizan
Jizan | November 14 | Yamanyoon
A helicopter belonging to the US-backed Saudi coalition targeted today Monday Al Namir village as well as the regions of Al Sawda, Al Dhukan and Wadi Jarah with nearly 25 rockets.
About 45 Saudi American rockets have been launched by the helicopter targeting the mentioned regions after the Yemeni army and popular committees took control over villages and large areas in Jizan, military source confirms.
On the other hand, Yemeni forces have been carrying military operations and taking control over regions and villages located in Jizan in an escalation of combat and strategic options for fighters, where the Yemeni military media distributed scenes yesterday of the military operations taking place in Jizan .