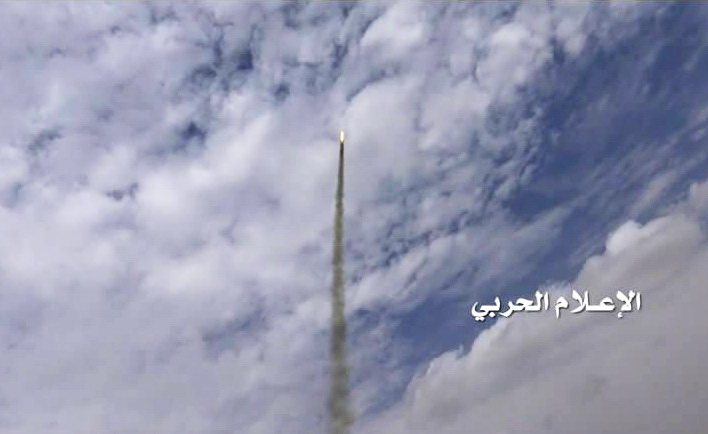 Zelzal1 Rocket Targets Saudi Mercenary Fortifications in Hajjah
The missile force of the Yemeni army and popular committees launched, today Wednesday, a ballistic missile of the type "Zelzal 1" targeting fortifications of the Saudi American mercenaries north of Medi desert, Hajjah governorate .
Zelzal 1 rocket accurately targeted gatherings of the Saudi American mercenaries, inflicting their ranks heavy losses in lives and materiel, military source confirms.
This military operation functions as a response to the constant war crimes committed by the US-backed Saudi coalition against Yemeni civilians since March 26 of 2015.