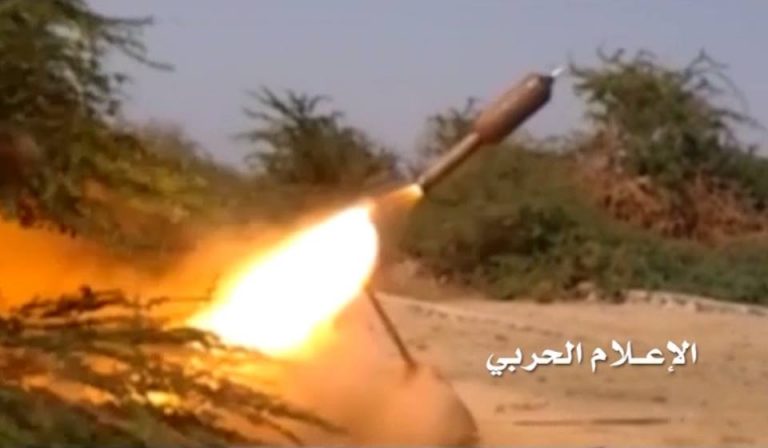 Yemeni Zelzal Missile Targets Saudi Soldiers Northern Medi Desert
Hajjah / November 17 / Yamanyoon
The Yemeni military media distributed new scenes today of launching a locally made missile of the type "Zelzal 1" targeting groupings of Saudi soldiers nothern Medi desert.
Scenes documented the moment of launching a Zelal 1 aiming at Saudi soldiers northern Medi desert.
The Yemeni army and popular committees have been pounding several Saudi military sites during the previous period.