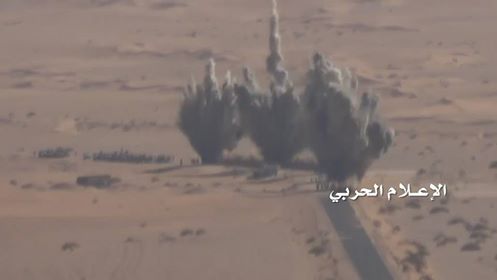 Saudi Ain Al Thawrain Camp Targeted in Assir
Najran-Assir / November 20 / Yamanyoon
The Yemeni army and popular committees repelled today Sunday a Saudi attempt to advance towards Al Baqa camp, despite the intensive air coverage by Saudi warplanes.
In a response to the Saudi violations of the declared ceasefire, Yemeni artillery force aimed at Ain Al Thawrain camp in Assir with a number of shells, military source confirms.
Earlier today, Yemeni forces destroyed an Abrams tank belonging to the Saudi army using a guided missile in Al Shabakah site during the Saudi bombardment of Yemeni villages near the Yemeni-Saudi border.