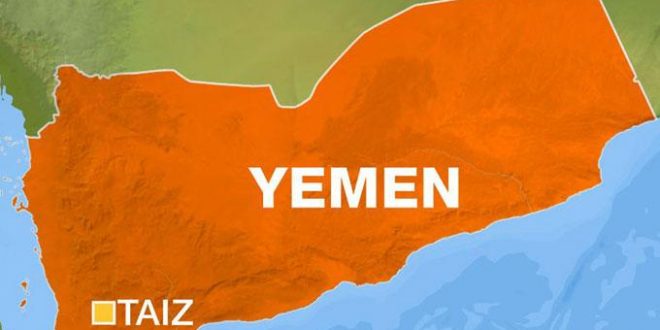 More Than a 100 Dead and Wounded Saudi Mercenaries in Taiz
Taiz | November 21 | Yamanyoon
A large number of US-backed Saudi mercenaries have been killed and others injured during military confrontations in Al Jahmalia neighborhood, Taiz city, during the past 48 hours.
More than a 100 have been reported to be killed and dozens wounded during clashes with the Yemeni army and popular committees in Jahmalia in the past two days, military source confirms.
In the same context, Yemeni forces also repelled an attempt to advance yesterday by Saudi mercenaries in Taiz city, resulting in deaths and injuries among their ranks.
Moreover, the Yemeni artillery and missile force targeted Saudi military sites in Jahmalia and Thabat with a number of shells and missiles, leading to dozens of killed mercenaries and the destruction of an armored vehicle.
Last Saturday, at least 60 Saudi mercenaries had been killed in a foiled attempt to progress on field towards sites of the Yemeni forces in Jahmalia, Al Arbaeen and Kalabah neighborhoods. In addition, Saudi mercenaries have been inflicted heavy losses in Haydan, southern Taiz.
These military operations function as a response to the constant war crimes committed by the US-backed Saudi coalition against Yemeni civilians.