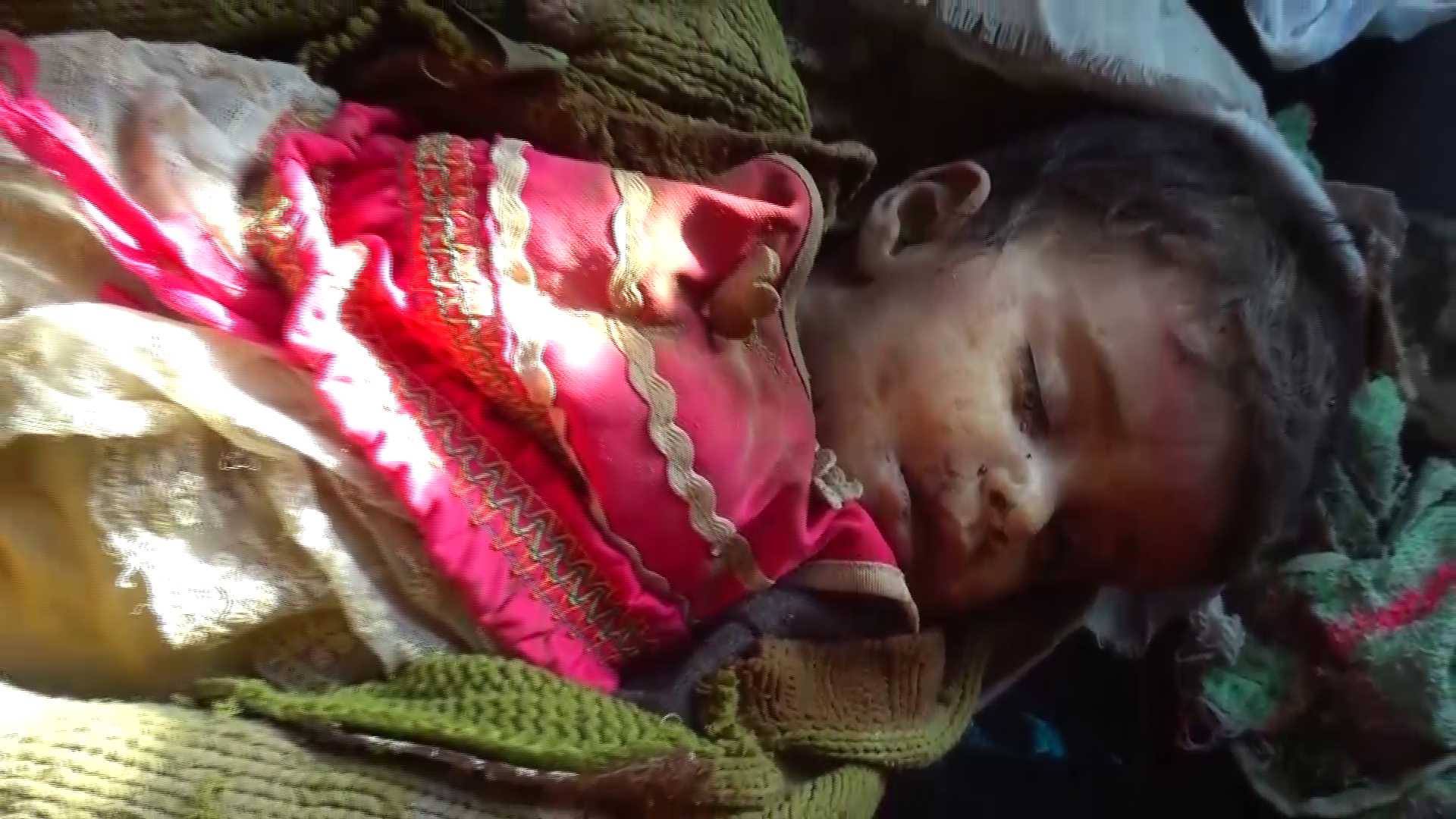 Photos: 3 killed, including a child, by a Saudi American raid
Saada | November 24 | Yamanyoon
The death toll of the new massacre committed by the US-backed Saudi coalition has rose recently. The coalition's raid targeted a civilian house in the region of Wald Masoud, Sahar district, Saada governorate. Death toll is now 3 killed, including a 2 year old child, while three others wounded.
The operations of research and digging out the victims buried by the rubble lasted for more than 6 hours of today's morning, source reports.
The severity of the weapons has been witnessed in the devastation caused by the raid, leading to large damage to civilian houses and their properties.
Citizen Witnesses confirmed that significant damage has been caused by the raid, which directly targeted a house belonging to Hussein Nasser Alqaisi, indicating that the aggression is committing to the usage of forbidden weapons in order to eliminate Yemeni civilian lives. The raid also affected the nearby houses to Hussein's bombarded home.
The US-backed Saudi coalition has been committing constant war crimes against Yemeni civilians, violating all principles and laws.