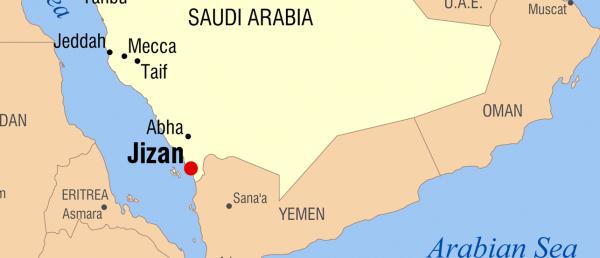 Killed and injured Saudi soldiers in jizan
Jizan | November 24 | Yamanyoon
A number of Saudi soldiers have been killed and others injured today Thursday, in addition to the destruction of two of their military vehicles and the burning of a third.
The Yemeni army and popular committees targeted groupings of Saudi soldiers along with their military vehicles in Al Ramdah, Jizan, military source reports.
Deaths and injuries inflicted Saudi ranks as well as the destroying and burning of their military vehicles, source confirms.
Earlier today, the Yemeni artillery force aimed at gatherings of Saudi soldiers in the sites of Qawia, Sudana and Al Manaq in Khawba, also leading to killed and wounded Saudi soldiers.