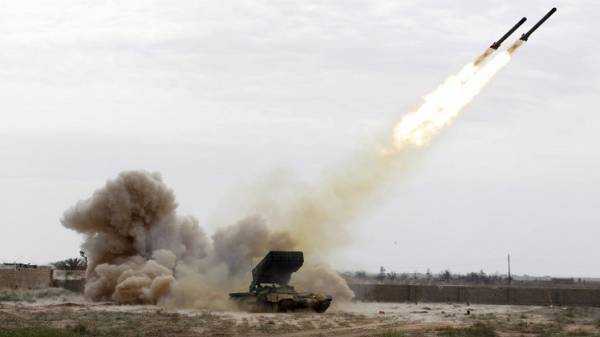 The Yemeni Missile Force Hits Saudi Soldiers in Najran
Najran / November / Yamanyoon
The Yemeni army and popular committees targeted today groupings of Saudi soldiers and their military vehicles in Najran.
The Yemeni missile force aimed at Saudi soldiers along with their military equipment using Katyusha missiles in the sites of Al Tala and Al Haram, achieving direct hits, military source confirmed.
Earlier today, the missile force launched Katyusha missiles on the headquarters of Bin Laden's company, while the armor units destroyed a Saudi Abrams tank in front of Baqa frontier passage in Najran.