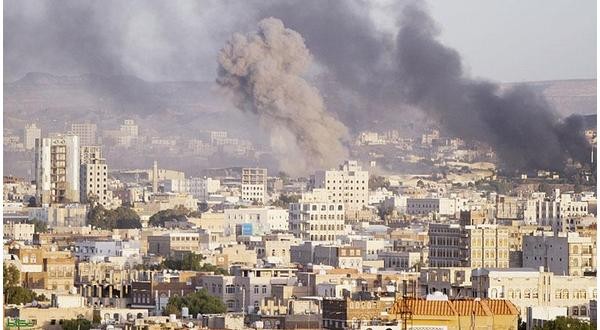 US-Backed Saudi Coalition Continues Targeting Yemeni Governorates
Special / November 27 / Yamanyoon
Fighter jets of the US-backed Saudi coalition continue waging air raids on the Yemeni people in various Yemeni governorates.
Saudi warplanes waged 3 raids aiming at Kamaran island in Hodeidah governorate, while another raid hit Halban reigon in Nihm district, Sana'a governorate, security source reported.
Moreover, two Saudi American raids targeted a communications network in Baqtl region, Makha district, Taiz governorate. In addition, the coalition's fighter jets bombarded Haridh frontier district with an air raid in Hajjah governorate.