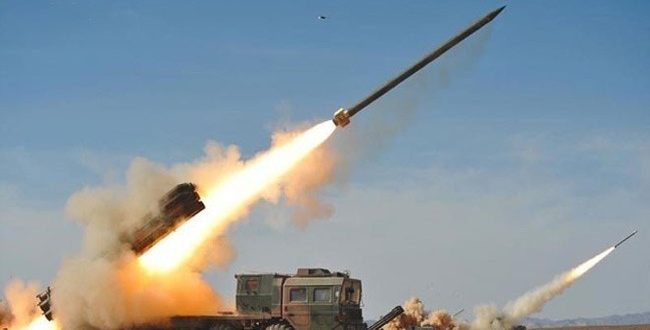 Yemeni Missiles Pound Saudi Bin Laden's Headquarters in Najran
Najran / November 27 / Yamanyoon
Forces of the Yemeni army and popular committees targeted Bin Laden's company today, in addition to destroying Saudi Abrams tank in Najran.
The Yemeni missile force launched Katyusha missiles aiming at Bin Laden company in Najran, achieving direct hits, military source confirmed.
Yemeni armored units bombarded a Saudi Abrams tank using a guided missile in front of Baqa frontier passage in Najran, resulting in its complete destruction, source reported.
These military operation function as a response to the constant war crimes committed by the US-backed Saudi coalition against Yemeni civilians since March 26 of 2015.