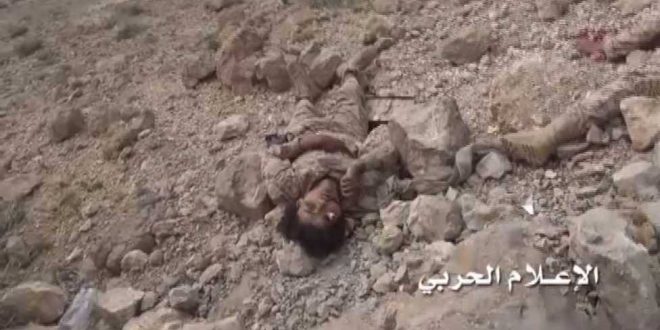 Saudi Mercenaries Killed and Military Vehicles Destroyed in Asir
Asir / November 28 / Yamanyoon
A number of Saudi mercenaries have been killed and others injured today, in addition to the destruction of several military vehicles during a foiled attempt to advance in Asir.
The Yemeni army and popular committees repelled an attempt to progress by the Saudi mercenaries towards Alab frontier passage, military source reported.
Several Saudi mercenaries have been reported to be killed while others got injured. On the other hand, four military vehicles have been demolished during the unsuccessful attempt, source confirmed.
The Saudi attempt to progress on field was supported by an intensive air coverage by the coalition's fighter jets. About 20 air raids were waged aiming at sites under Yemeni control in Alab passage.
These military operations function as a response to the constant war crimes committed by the US-backed Saudi coalition against Yemeni civilians since March 26 of 2015.