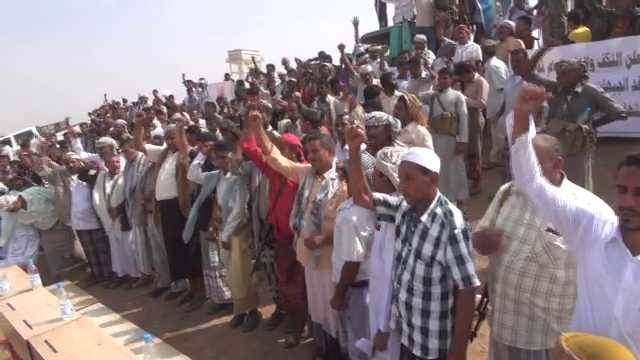 People of Zabid and Qati Districts Condemn US-Backed Saudi War Crims
Hodeidah / November 28 / Yamanyoon
Protests continue condemning the war crimes committed in Hodeidah governorate recently in the districts of Zabid, Qati and Al Marawah. Yemenis organized two different protests today calling for a general mobilization to confront the US-backed Saudi coalition.
People of Al Shabariq region in Zabid district confirmed during their protest their steadfastness confronting the ongoing aggression, and that they are prepared to fight the aggressors. They also condemned the recent intensive bombardment targeting various regions in Hodeidah governorate.
Moreover, people of Qati and Marawah districts, eastern Hodeidah, standing on the rubble of the war crime perpetrated by the fighter jets of the coalition, denounced the crime that resulted in 12 killed, most of them women and children. They also stressed the need to move to the battlefronts and take revenge from the Saudi regime no matter what the size of sacrifices is.