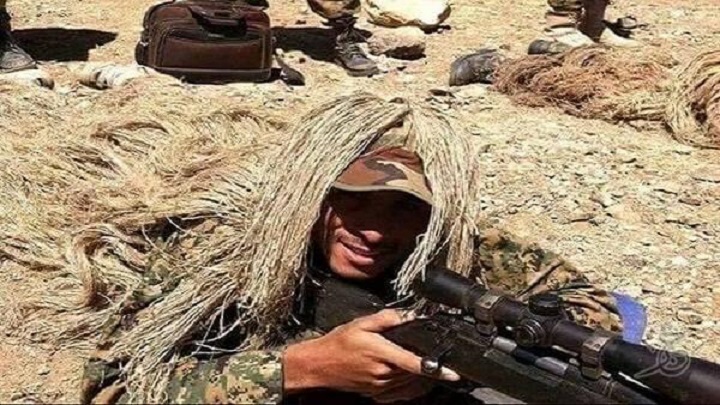 Three Saudi Soldiers Shot in Kariss and Qaim Zabid Sites in Jizan
Jizan | December 1 | Yamanyoon
Three Saudi soldiers have been killed today in snipe operations carried out by the Yemeni army and popular committees in Jizan.
Units of the Yemeni snipe force successfully carried out three shooting operations, killing three Saudi soldiers in the sites of Kariss and Qaim Zabid in Kubah, military source confirmed.
In the same context, two Saudi soldiers were killed yesterday also in snipe operations at Kariss and Dafinia sites, Jizan.
These military operations function as a response to the constant war crimes committed by the US-backed Saudi coalition against Yemeni civilians since March 26 of 2015.