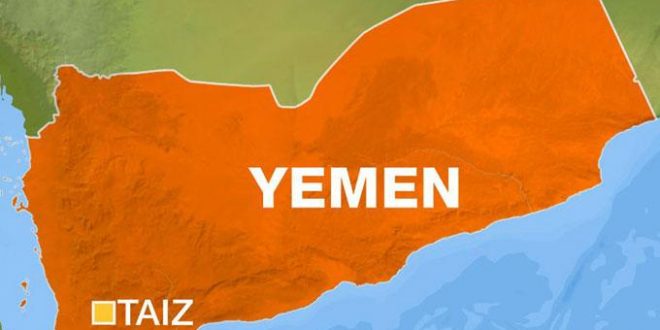 Saudi Miliary Vehicle Destroyed in Taiz Governorate
Taiz | December 1 | Yamanyoon
The Yemeni army and popular committees burned today a Saudi military vehicle in the governorate of Taiz.
Yemeni forces successfully burned a military vehicle belonging to the US-backed Saudi coalition and its mercenaries in Asifrah region, Taiz, military source confirmed.
In the same context, Yemeni forces had targeted last Friday a grouping of Saudi mercenaries, south of Dhobab district, using a number of mortar shells. The mortar shells hit their targets with high accuracy, and ambulances were seen rushing to the targeted location.
These military operations function as a response to the constant war crimes committed by the US-backed Saudi coalition against Yemeni civilians since March 26 of 2015.