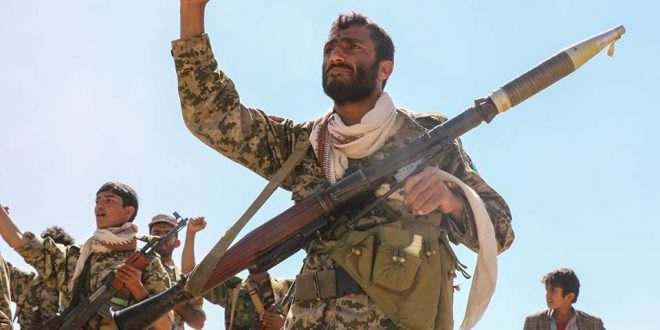 Yemeni Forces Advance in Jawf Governorate
Jawf / December 3 / Yamanyoon
The Yemeni army and popular committees have taken control over several military sites belonging to the US-backed Saudi coalition in Matoun district, Jawf governorate.
Yemeni forces launched a massive attack yesterday on military sites of the Saudi mercenaries in the front of Ham region, Matoun district. The military operation ended with the Yemeni control of three sites and progress is still seen towards other sites. A large quantity of military equipment was also seized by Yemeni fighters, military source confirmed.
Moreover, several Saudi mercenaries were reported to be killed or wounded, including a battalion commander named Mohamed Mansour Al Shabi as well as a field commander named Fahed bn Faisal Al Shayf, source reported.
These military operations function as a response to the constant war crimes committed by the US-backed Saudi coalition against Yemeni civilians since March 26 of 2015.