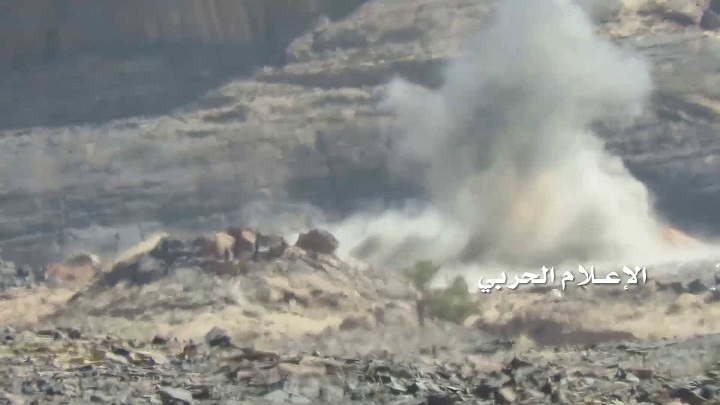 Three Saudi Soldiers Shot in Jizan and a Weapon Store Burned in Najran
Jizan – Najran | December 3 | Yamanyoon
Units of the Yemeni snipe forces shot today three Saudi soldiers in Jizan, in addition to the burning of a weapon store belonging to the Saudi army in Najran.
Three Saudi soldiers have been targeted in three sniping operations carried out by Yemeni snipers in Dhabra military site, Jizan, military source reported.
Moreover, the Yemeni army and popular committees burned a Saudi weapon store in Makhrouq site, Najran.
Earlier today, the artillery force has pounded groupings of Saudi soldiers in Fareedah site, while the missile and artillery forces aimed at Saudi soldiers in the sites of Kariss and Mastahdth.
A military operation also damaged a Saudi military vehicle in Hajlah site and burned a troop carrier in Muthalth Alab, Najran.
These military operations function as a response to the constant war crimes committed by the US-backed Saudi coalition against Yemeni civilians since March 26 of 2015.