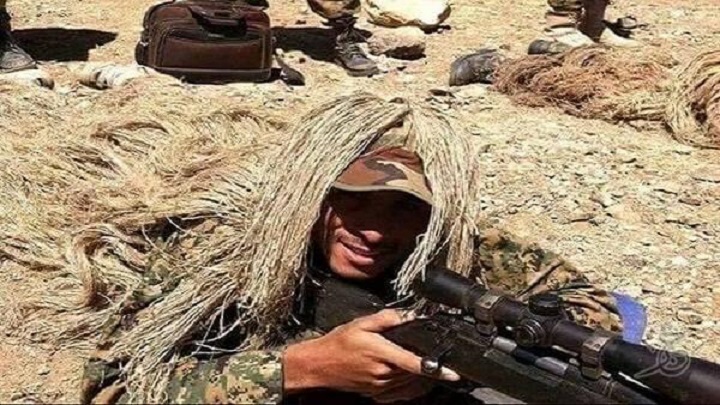 Three Saudi Soldiers Shot in Frontier Najran
Najran | December 5 | Yamanyoon
Units of the Yemeni snipe forces shot two Saudi soldiers, while the missile force pounded sites and groupings of the Saudi army in Najran.
Two Saudi soldiers have been reported to be killed by the gunfire of the Yemeni snipe force in Makhrouq mountain located in Najran, military source reported.
On the other hand, the missile force launched several Katyusha missiles on groupings of Saudi soldiers behind Saqam military site, Saudi soldiers were also targeted west of Makhrouq site.
In the same context, Yemeni army and popular committees burned yesterday a Saudi weapon store in Makhrouq site. In addition, they successfully damaged a military vehicle in Saudi Hajla site and a troop carrier in Muthlth Alab, Najran.
These military operations function as a response to the constant war crimes committed by the US-backed Saudi coalition against Yemeni civilians since March 26 of 2015.