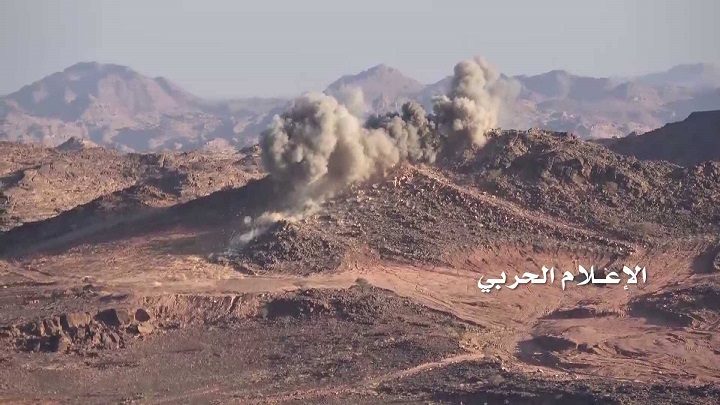 Groupings of Saudi Soldiers Targeted in Asir and Jizan
Asir – Jizan | December 5 | Yamanyoon:
The Yemeni army and popular committees destroyed, today Monday, a Saudi military vehicle and targeted groupings of Saudi soldiers in Asir.
A Saudi military vehicle has been demolished in Sahwah site in Asir, military source confirmed.
The Yemeni artillery force aimed at gatherings of Saudi soldiers at the government complex in Rabuah, source added.
In the same context, a Saudi soldier had been killed last Saturday in a sniping operation carried out by units of the Yemeni snipe units in Rabuah region, Asir.