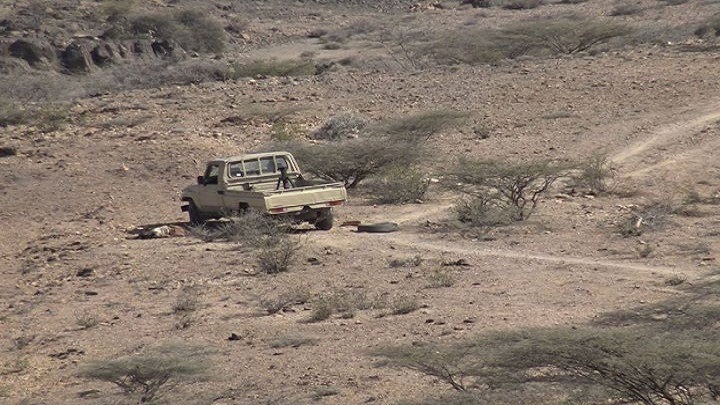 A Saudi Mercenary Killed in Lahj
Lahj | December 6 | Yamanyoon
A Saudi mercenary has been killed today in clashes with the Yemeni army and popular committees on Al Sawda hill, Karish region, Lahj governorate, southern Yemen.
In the same context, two Saudi mercenaries had been killed last Tuesday confronting Yemeni forces on Al Sawda hill in Karish region, Lahj, military source reported.
These military operations function as a response to the constant war crimes committed by the US-backed Saudi coalition against Yemeni civilians since March 26 of 2015.