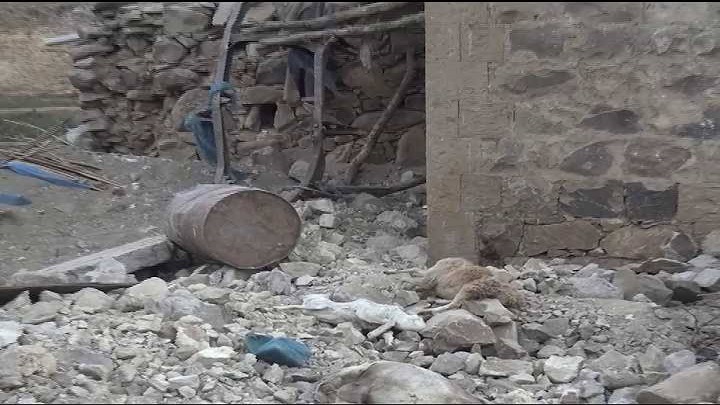 A Child Wounded and a Destroyed Home After a Saudi American Strike
Sana'a | December 6 | Yamanyoon
Fighter jets of the US-backed Saudi coalition waged two air raids on the region of Naqeel Yaslh in Sana'a governorate. The first strike aimed at a civilian house while the second resulted in frustrating the main road for hours yesterday evening.
The house of Abdulqawi Alsmad has been completely demolished, injuring his 10 year old daughter with a shrapnel in her head, local source reported.
The second raid caused the stoppage of a road linking the capital Sana'a and the central and southern governorates for hours, leaving no option for the travelers but to wait for its re-opening.
The US-backed Saudi coalition continues attempting to disconnect the Yemeni governorates and result in more suffering for people.