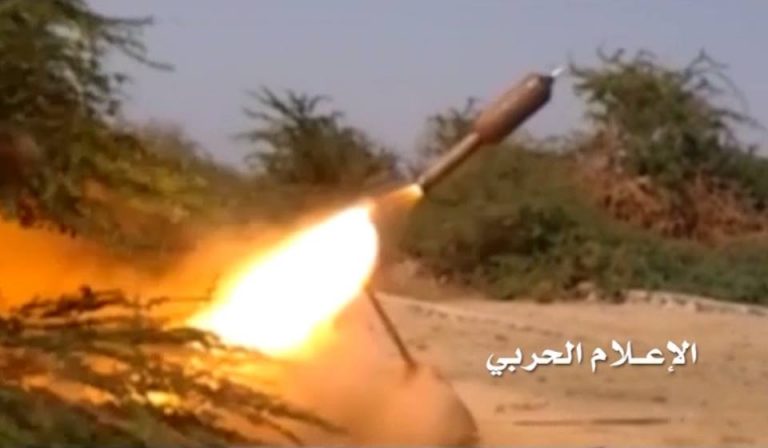 Yemeni Zelzal 1 Missile Hits Saudi Mercenaries in Jawf
Jawf / December 7 / Yamanyoon
The missile force of the Yemeni army and popular committees launched a Zelzal 1 missile today, which is locally made, targeting groupings of Saudi mercenaries in Harab valley, Khab wa Shaf district, Jawf governorate.
The Yemeni missile hit its target with high accuracy, resulting in deaths and injuries among their ranks, military source confirmed.
Yemeni army and popular committees also waged a guided missile aiming at a Saudi military vehicle in Alslan camp, Masloub district, causing its burning and killing the crew on-board.