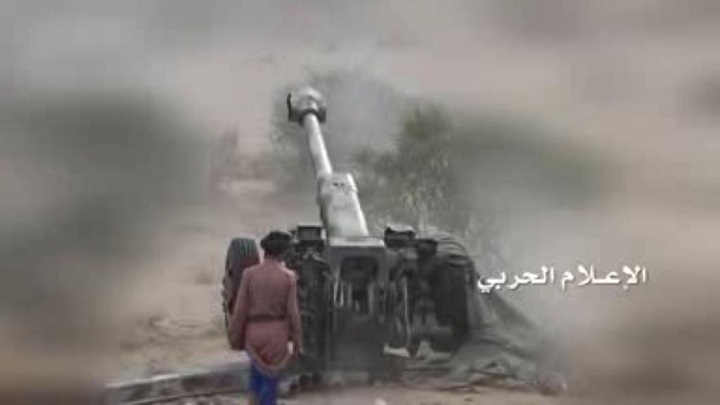 Groupings of Saudi Soldiers Targeted in Masfq Site in Jizan
Jizan / December 8 / Yamanyoon
The artillery of the Yemeni army and popular committees targeted today groupings of Saudi soldiers and their military vehicles in Masfq site, leading to a fire eruption at the bombarded site, military source reported.
Yemeni forces also aimed at Madrasah village and Abu Madh site using a number of shells. The shells successfully hit their targets, source confirmed.
Earlier today, Yemeni forces repelled a Saudi attempt to advance on Dode mountain, resulting in many Saudi soldiers killed.
Ambulances were seen rushing to the scene to transfer the corpses and the wounded.
These military operations function as a response to the constant war crimes committed by the US-backed Saudi coalition against Yemeni civilians since March 26 of 2015.