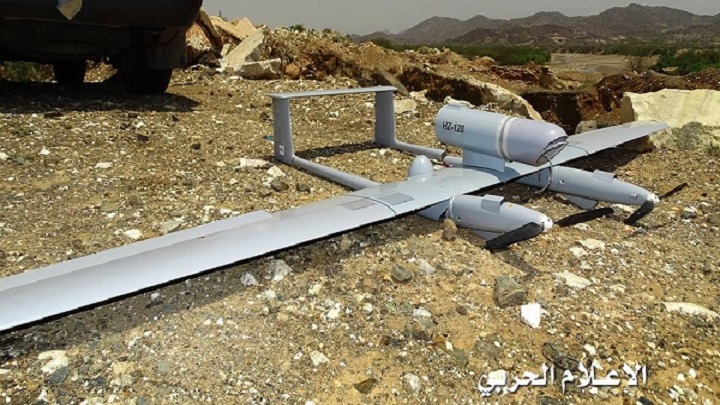 Saudi Reconnaissance Plane Shot Down in Jizan
Jizan | December 9 | Yamanyoon
The Yemeni army and popular committees shot down today a reconnaissance plane belonging to the US-backed Saudi coalition in Jizan.
Yemeni forces successfully dropped a Saudi reconnaissance plane near Mahrouq mountain in Qawia region, Jizan, military source confirmed.
In the same context, the Yemeni artillery pounded Saudi military sites on Arbain hill in Dhukan, as well as Kariss and Malhma sites.
The shells directly hit groupings of Saudi soldiers at Kariss site, inflicting them heavy losses.
These military operations function as a response to the constant war crimes committed by the US-backed Saudi coalition against Yemeni civilians since March 26 of 2015.