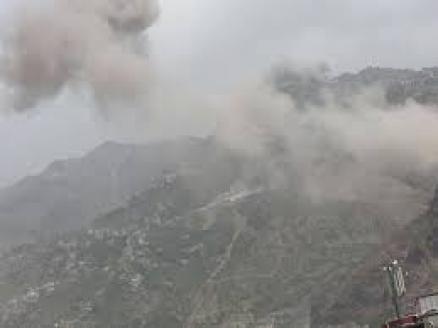 Dead and Wounded Saudi Mercenaries in Taiz Governorate
Taiz / December 15 / Yamanyoon
A number of Saudi mercenaries have been killed and others injured today, in addition to a tank demolished by the Yemeni army ad popular committees in the governorate of Taiz.
Several mercenaries are now wounded as a result of the artillery bombardment aiming at them in Dhobab battlefront and Difa hill in Bi'r Basha region, military source reported.
Yemeni force successfully destroyed a Saudi tank in Damqa located in Thabat region. Besides, they destroyed a military vehicle south of Dhobab district.
Moreover, Yemeni shells hit other groupings of Saudi mercenaries in Jahmalia region by several shells, which achieved direct hits.
These military operations function as a response to the constant war crimes committed by the US-backed Saudi coalition against Yemeni civilians since March 26 of 2015.