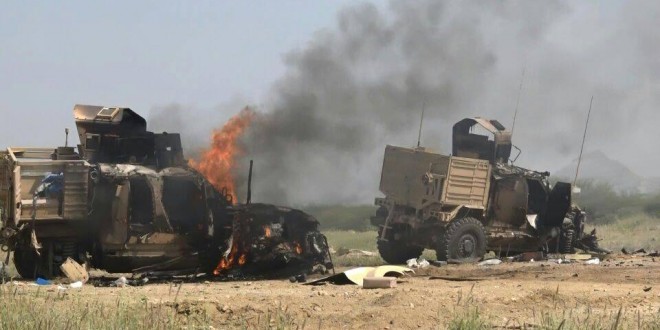 Two Saudi Bradley Military Vehicles Demolished in Najran
Yamanyoon / December 18
The Yemeni army and popular committees have demolished two Saudi military vehicles in the border region of Najran.
Yemeni forces successfully destroyed two Saudi Bradley vehicles at the military site of Al Shaja, military source confirmed.
These military operations function as a response to the constant war crimes committed by the US-backed Saudi coalition against Yemeni civilians since March 26 of 2015.