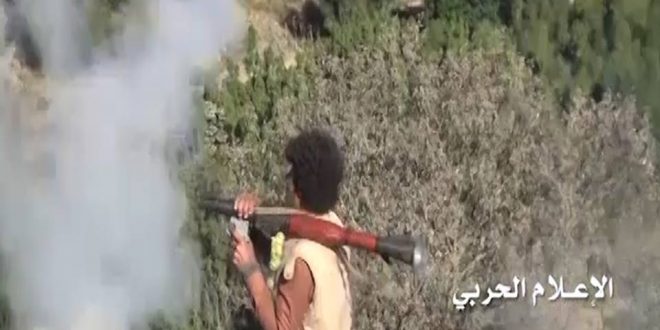 Yemeni Forces Cleanse Air Defense Hill in Beer Basha, Taiz
December 19 / Yamanyoon
The Yemeni army and popular committees cleansed the air defense hill in Beer Basha region, Taiz city, eliminating the mercenaries of the US-backed Saudi coalition.
At least 12 Saudi mercenaries have been killed while others got injured during operations that lasted for several hours. The hill has been completely cleansed, military source confirmed.
Moreover, six mercenaries have been killed and one wounded after clashes with the Yemeni forces in Jarah region. The mercenaries also failed in attempting to advance in Jahmalia region. In addition, a military vehicle belonging to them was damaged on Sawda hill.
These military operations function as a response to the constant war crimes committed by the US-backed Saudi coalition against Yemeni civilians since March 26 of 2015.