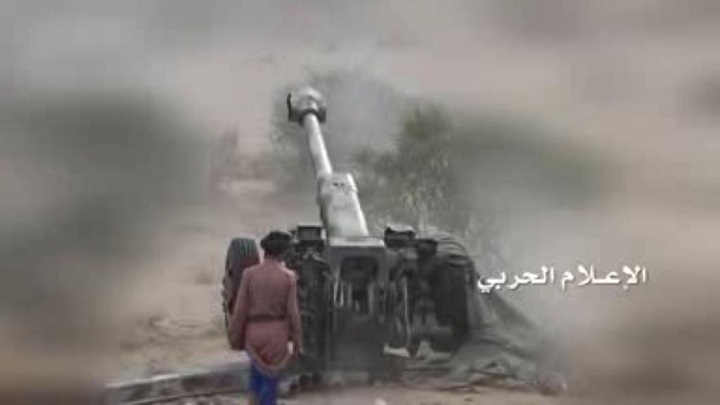 Saudi Mercenaries and Their Fortifications Targeted in Taiz
Taiz | December 20 | Yamanyoon
The artillery force of the Yemeni army and popular committees targeted today groupings of Saudi mercenaries and their fortifications in the governorate of Taiz.
Yemeni forces successfully aimed at the mercenaries and fortifications in Husnat and Thabat regions located in Taiz, military source confirmed.
In the same context, Saudi mercenaries attempted to advance yesterday to restore the air defense hill, which Yemeni forces had controlled Monday morning. However, the attempt was foiled by Yemeni fighters, inflicting them heavy losses.
These military operations function as a response to the constant war crimes committed by the US-backed Saudi coalition against Yemeni civilians since March 26 of 2015.