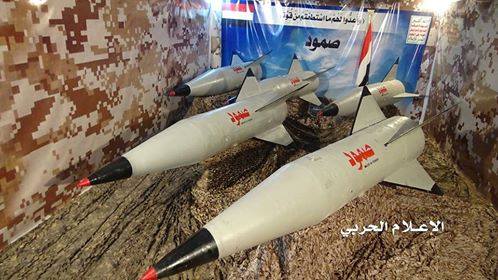 Watch: Yemeni Somod Missile Hits Saudi Mercenaries in Lahj
December 23 / Yamanyoon
The missile force of the Yemeni army and popular committees launched today a locally made missile of the type "Somod" on a grouping of Saudi mercenaries in Karish region, Lahj governorate, southern Yemen.
Somod hit its target with high accuracy, resulting in killed and wounded mercenaries in Karish region, military source confirmed.
On the first days of this week, Yemeni forces targeted a Saudi mercenary grouping in Qamih region, Karish, using artillery shells and "Al Sarkah 3" missiles. Several mercenaries were reported to be killed and injured.