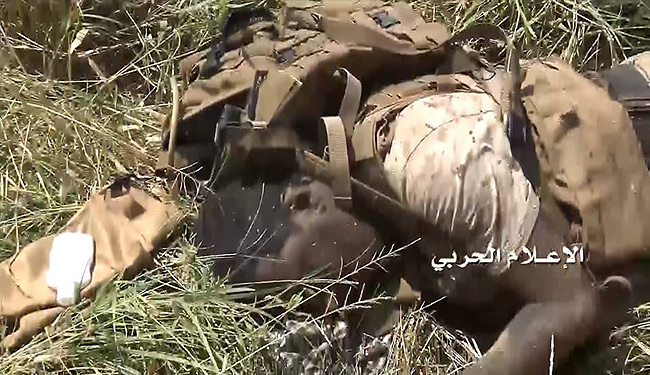 Two Saudi Mercenaries Killed in Taiz and Lahj
Taiz – Lahij | December 23 / Yamanyoon
Two Saudi mercenaries have been killed today in military operations carried out by the Yemeni army and popular committees in Taiz and Lahj governorates.
One of the two mercenaries got killed in the region of Sawda'a hill, eastern Lahj governorate, military source confirmed.
Earlier today, the artillery force targeted groupings and fortifications of Saudi mercenaries on the outskirts of Jahmalia region in Taiz, using a number of mortar shells. Mercenaries were also aimed at near of Burkani station in Karish region, Lahj governorate.
These military operations function as a response to the constant war crimes committed by the US-backed Saudi coalition against Yemeni civilians since March 26 of 2015.